Toronto Botanical Garden Wildflower Honey (Vintage 2019)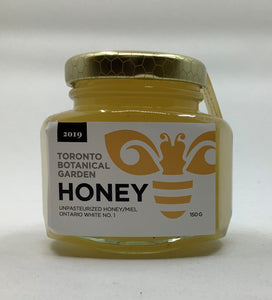 Toronto Botanical Garden Wildflower Honey (Vintage 2019)
Regular price
Sale price
$10.00
A delicious honey from the TBG's very own five beehives, located on the grounds of the Toronto Botanical Garden. The hives provide a teaching platform for the TBG's Urban Beekeeping Program, and are tended to by the course's students under the watchful eye of 3 trained instructors (including Bees Are Life's own Head Beekeeper). 
This very special honey received a 91% score at the Royal Agricultural Winter Fair! It had perfect scores in flavour and aroma, density (moisture), colour, and uniformity of honey and containers.  
ALL PROCEEDS SUPPORT THE POLLINATOR GARDEN at the Toronto Botanical Garden (777 Lawrence Ave. E @ Leslie). 150g jar.
Similar products
Customers who viewed this item also viewed