Candle Mould - Mini Votives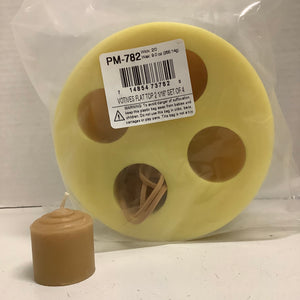 Candle Mould - Mini Votives
Regular price
Sale price
$66.95
Mini votives are so handy to have and they fit in any tealight holder.  This mould makes 4 candles at a time. 
Candle flex moulds are ideal for casting beeswax.  They are durable, versatile and do not require any release agent.  

Finished size: 1½" x 1½" (3.81 cm x 3.81 cm).
Wick Size #2/0 recommended for this mould.  Wick sold separately.
Similar products
Customers who viewed this item also viewed