Candle Mould - 2" Smooth Pillar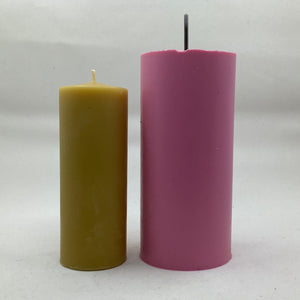 Candle Mould - 2" Smooth Pillar
Regular price
Sale price
$44.95
Classic design of the smooth sided pillar is a must in every candle maker's collection. This candle mould comes with a centre pin.
Silicone rubber moulds are ideal for casting beeswax.  They are durable, versatile and do not require any release agent.  Tapers can be removed within 15 minutes, pillars after 30- 40 minutes.   Busy Bee Beekeeping Supplies.
Finished Candle Size: approximately 2" wide by 5" high.
Wick Size #2 recommended for this mould.  Wick sold separately.
Similar products
Customers who viewed this item also viewed