Beeswax Candle - Small Barn Owl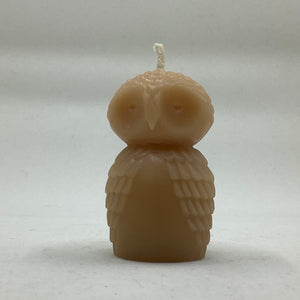 Beeswax Candle - Small Barn Owl
Regular price
Sale price
$5.95
This Small Owl candle is whimsical and almost "too cute" to burn, but go ahead and do it, to get the maximum health benefits of burning pure Beeswax Candles.
It's amazing how many people collect Owls. Here's another lovely one to add to your collection.  Owls are purported to also bring  good luck and protective energies into your home, and offer wisdom and knowledge to their holders.
Made of 100% Pure Canadian Beeswax, this owl stands approximately 2" high x 1 1/2" wide.
Make sure you also check out our "Owl" candle ... a slightly larger version of a more classic design ... hoot, hoot.
Similar products
Customers who viewed this item also viewed