Beeswax Candle - Mini Votives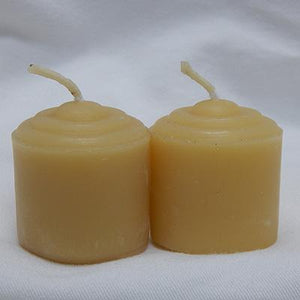 Beeswax Candle - Mini Votives
Regular price
Sale price
$4.50
Our Ontario Beeswax Mini-Votive candles are a nice way to get a short burn in an economical pure beeswax candle.
They are also perfect for uses when a Tealite is too small and a full-size Votive candle doesn't fit your holder, as the base size is in between the two.
Sold by the pair, 2 for $4.50.
Similar products
Customers who viewed this item also viewed