Beeswax Candle - Medium Pinecone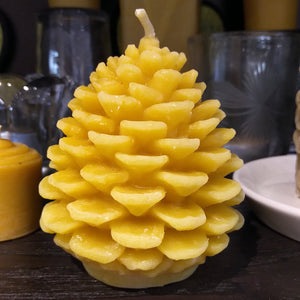 Beeswax Candle - Medium Pinecone
Regular price
Sale price
$8.50
Realistic "Pinecone" design.  This medium sized pine cone is perfect for your Fall decor or seasonal for Christmas, but a beauty at any time of the year! 

Make it a "bunch" ... buy more of the same style and save money!
We offer 3 different Pinecone candles in total (small, medium and large), they also make a lovely mix-and-match collection.
Similar products
Customers who viewed this item also viewed