Beeswax Candle - Beehive Skep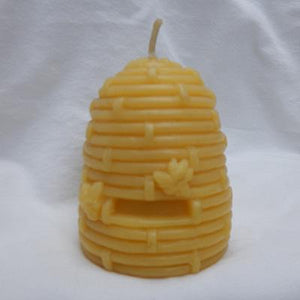 Beeswax Candle - Beehive Skep
Regular price
Sale price
$26.00
A pretty beeswax candle in the classic beehive shape that you often see in designs of hives past, the old fashioned "Straw Skep".
Handmade from Pure 100% Ontario beeswax from King City. Long burn time of over 100 hours.
Our large skep candle measures approx. 4" x 3" and contains about 330g of beeswax.

Similar products
Customers who viewed this item also viewed