Knit wear - Bee-striped Mittens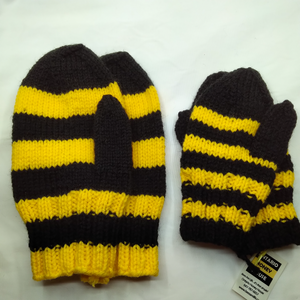 Knit wear - Bee-striped Mittens
Regular price
Sale price
$18.00
Unique Hand knit mittens in a cute bee theme.  Each pair of mittens is a one-of-a-kind work of love! Keep warm and "bee" fashionable. 
Knit by Mira, a lovely lady and local neighbour to our store. 100% colourfast Acrylic yarn. Many more styles available in store. 
Matching hats + touques (Canadian, eh?) and finger-less mittens also available.
Similar products
Customers who viewed this item also viewed