Growing Urban Orchards, by Susan Poizner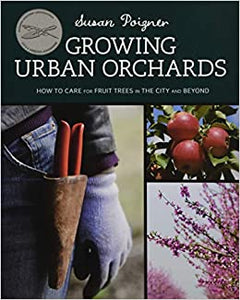 Growing Urban Orchards, by Susan Poizner
Regular price
Sale price
$19.95
Subtitled: 'The Ups, Downs and How-tos of Fruit Tree Care in the City"
OUR COPIES ARE SIGNED BY THE AUTHOR, our friend, neighbour and supporter SUSAN POIZNER.
 From the book cover:
"YOU'D THINK GROWING FRUIT TREES WOULD BE EASY.
You just plant them, water them, and wait for the harvest, right? Well, that's not quite the case. Fruit trees are delicate and need hands-on care, especially when planted in the challenging urban environment. 
Thinking of planting a fruit tree? This book will save you time and money and allow you to grow fruit trees successfully, right from the start."
Similar products
Customers who viewed this item also viewed