Puzzles - "Amazing Insects, Glow in the Dark" - 100 pieces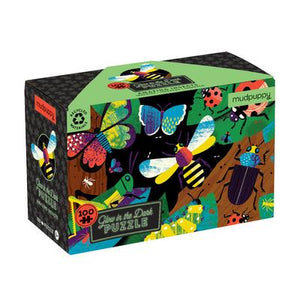 Puzzles - "Amazing Insects, Glow in the Dark" - 100 pieces
Regular price
Sale price
$16.99
A fun, inspiring and teaching activity, jigsaw puzzles are now "all the rage", as the perfect asay-at-home activity, for children and families. 

Piece together a vibrant scene full of many colorful insects with Mudpuppy's "Amazing Insects, Glow in the Dark" 100-piece Puzzle. Later, for even more excitement, turn out the lights to see all the insects glow in the dark!
 
Recommended for Ages 5 and up+.  
Made from Eco-friendly materials, this puzzle's greyboard contains 90% recycled paper, and its packaging contains 70% recycled paper. Printed with nontoxic inks.

All Mudpuppy products adhere to CPSIA, ASTM, and CE Safety Regulations.

Finished Puzzle size:  18" x 12" or 46 cm x 30.5 cm


Similar products
Customers who viewed this item also viewed