Bee23 "Hotty Paws" Paw Balm for Pets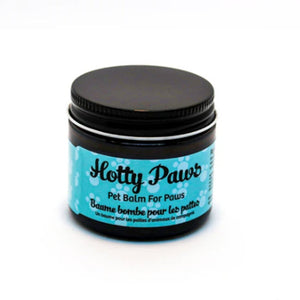 Bee23 "Hotty Paws" Paw Balm for Pets
Regular price
Sale price
$24.95
Michelle ... Queen Bee of Bee23 says ... "Paw Balm For Pets! Even our animal companions want to stay "hotties naturally!" BEE23 Hotty Paws is a quality blend of the best ingredients with cedarwood essential oil and none of the toxins or additives. This balm formula is an excellent antibacterial barrier for pads of paws and an overall pet balm for sensitive skin, dry and damaged areas. Smoothing the balm over cracks in the pads of feet saves paws from the sting of salt during winter weather. There is no greasy residue leftover on floors and it is safe for pets to lick. It is anti-inflammatory and very soothing for hot spots in older pets. 
100% All Natural Paw Balm

Suitable for dog and cats 

Repairs dry and cracked paws
Anti-bacterial properties
Enhanced with essential oils
Blended with cold-pressed oils
Free from SLS, 

sulfates

 / sulphates, 

parabens and additives
Made in Canada
Net size/weight: 59.15ml (0.5oz)" 
Similar products
Customers who viewed this item also viewed