Bee23 Hotty Body Belly Balm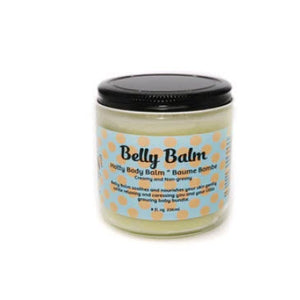 Bee23 Hotty Body Belly Balm
Regular price
Sale price
$29.95
PRODUCT DETAILS

Belly Balms! Hotty Body Belly Balm nourishes skin gently while relaxing and soothing a growing baby belly. This balm contains natural properties that help to keep skin healthy, moisturized and itch-free while mummy makes room for a new addition. Our Belly Balm can also help reduce the browning of stretch marks. It is a creamy texture and contains a delicate scent. The shea and beeswax base contain lightening properties which can aid in reducing hyperpigmentation of the skin.
 
The texture of this body balm melts into the skin to leave it feeling silky soft. This skincare balms formula contains no synthetic chemical additives and contains only a small amount of lavender for an enjoyable scent while applying. Lavender is safe for expectant mothers and works to calm the senses.

100% All Natural Belly Balm
Ideal for pre or post-pregnancy mothers
Gently soothes & reduces stretch marks
Helps reduce stretch marks & hyperpigmentation
Enhanced with essential oils
Blended with herbs & cold-pressed oils
Free from SLS, sulfates / sulphates, parabens & additives
Made in Canada
Ingredients: Butyrospermum Parkii (Shea Butter), Helianthus Annuus (Sunflower) Seed Oil, Olea Europaea (Olive) Oil, Cera Alba (Beeswax), Jojoba (Simmondsia chinensis) Seed Oil, Vitis Vinifer (Grape) Seed Oil, Calendula Officinalis (Calendula Oil), Tocopherol Acetate (Vitamin E), Lavandula Angustifolia (Lavender) Oil.
Similar products
Customers who viewed this item also viewed