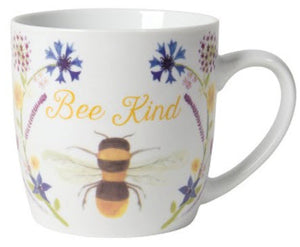 Regular price
Sale price
$9.95
"Bee Kind" ... we all need to aspire to this ! Remind yourself of it every time you pour yourself a hot one.  Elegant porcelain, it's the perfect combination of utility and inspiration. Think kind thoughts, pour yourself a big tea or coffee (holds 12 oz.), and these mugs will help relax and inspire you.
Design also available in a matching Teatowel. The pair make a lovely gift.
Dishwasher and Microwave safe.
Similar products
Customers who viewed this item also viewed