Bag - Packable "Beekeeper"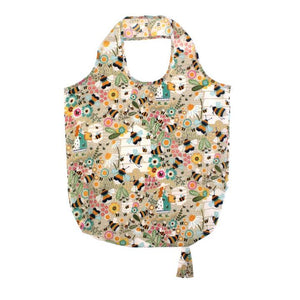 Bag - Packable "Beekeeper"
Regular price
Sale price
$13.95
Go Girls !!! A compact reusable carry bag, from the "Beekeeper" line of Ulster Weavers. Perfect for shoppers and lovers of bees. This colourful line beautifully depicts a wildflower meadow filled with buzzing bees and their busy female keepers. 

Material : 100% Polyester, reusable, washable. 
Dimensions : Bag is 46 cm x 42 cm, Folds up small enough to keep everyday in your purse.
Also available in this line: Mugs, Apron, Tea Towels, Tea Cozy, Oven Mitts, Reusable Bags
Similar products
Customers who viewed this item also viewed